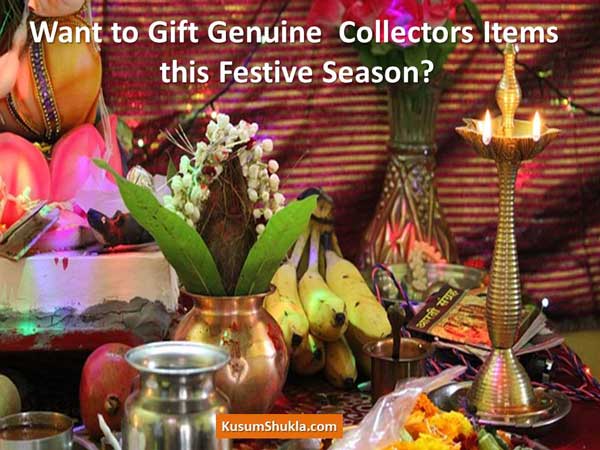 Gift giving has always been a part of our family tradition especially during the festive season.
During my husband's career as a diplomat, there were numerous occasions when we used to give gifts and we formed a Gift Giving Policy where the gift we were giving had to fulfil 3 conditions otherwise we had to find another gift.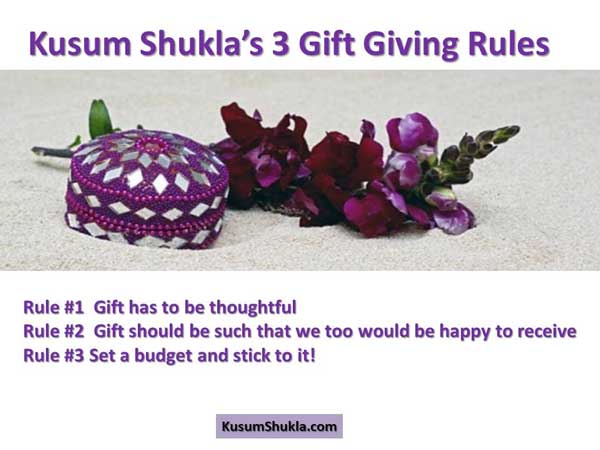 The first rule was that the gift had to be thoughtful. We'd make a note of the person's preferences and consider what would make them happy to receive.
The second rule was it should be the kind of gift that we ourselves would be happy to receive.
The third rule was to set a budget and stick to it!
The festive season will be starting soon in India and people will be starting their gift shopping in earnest.
Over the years I've noticed that a one-upmanship has emerged in certain circles where a gift is to show off one's social status instead of letting the other person know that their friendship is valued.
When a gift isn't given from the heart or received with grace, then there really isn't any point in carrying on this tradition.
For those readers who believe in the 3 rules of Gift Giving, I have a unique idea – give the gift of art that will be appreciated.
If you can find a limited edition item or a special artwork, that's even better.
If original artworks aren't within your budget, then prints work too.
To give you an idea of what I'm recommending, take a look at some of my artworks that are available at my page on Fine Art America.
These artworks prints can be purchased not only as prints but on different mediums too, like coffee mugs, iPhone covers, shower curtains and numerous options.
Here are some examples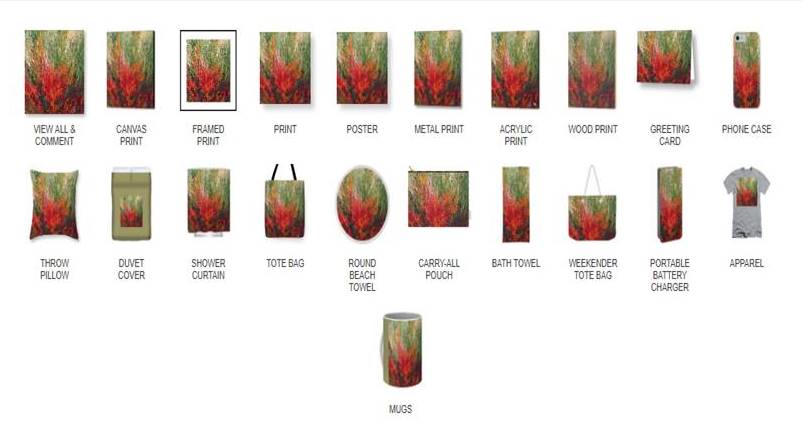 Are my gift items  within your budget?
I believe they are and to make sure the gift giver receives a benefit here is my gift to you.
Use the discount code   DKVKCH from now till 3oth September for a 15% discount on the artist price.
Go ahead and give a gift that matches my 3 Gift Giving Rules!
Want to Gift Genuine Collectors Items this Festive Season?